If you own a business or an organization where you have different teams working out at different locations and need to share the data with everyone you're in need of a File Sync Software. You need software that will take your backup and sync your files without you having to worry about it being lost. You can stop your search and sign up with GoodSync for all your data synchronization needs.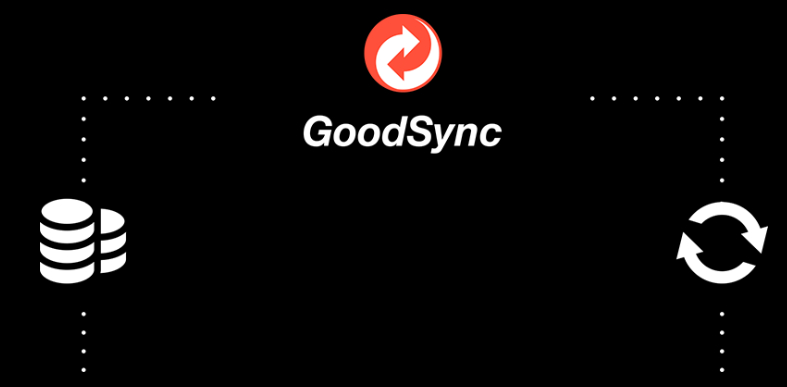 Start Your Free Trial Today
Here is a complete review of GoodSync detailing why they are one of the best and should be your go-to choice.
GoodSync is an easy to use and reliable file synchronization and back solution software which was released in 2006. It has the most options and flexibility, with tons of options that can be customized. File synchronization and file backup have become easy, fast and secure with GoodSync. It covers centralized management and file synchronization solutions and offers a solution for the very systemic data source. If that wasn't enough it works seamlessly between desktop and mobile devices too.
Here are some of the prominent features of GoodSync: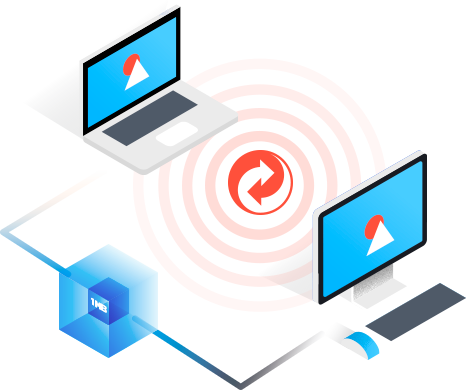 Start Your Free Trial Today
Real-Time Data Transfer, it is Automated, scheduled, and real-time backup and synchronization with no user interaction.
Block Level Data Transfer, propagates only the data blocks changed since the last analysis.
Unattended Service runs as a background service.
END TO END Encryption uses AES – 256-bit Encryption.
Version History Control saves single or multiple versions of your data change history.
Copy Locked Files
File and Folder Move/Rename Detection
Security Attribute Propagation.
Bandwidth Throttling.
Other than these it also has additional features where it logs of actions and changes report, fixes access denied errors, copy symbolic links or Drill down, automated conflict resolution, verify file copying by MD5, Automatic Reconnect for remote, time shifts are detected and are fixed, portable paths for removable drives, exclude and include filters, parallel threads and copy extended attributes.
Platforms on which GoodSync can be used are Windows PC, Linux/ Unix Server, Windows Server, MAC, Android, and iOS.
Cloud Storage Google Drive, DropBox, Azure, Office 365, OneDrive, Private Cloud, SharePoint, Box.com, Backblaze, Amazon S3 and Amazon Cloud Drive.
NAS DEVICES that are compatible are Synology, Western Digital, QNAP and Misc NAS.
Protocols and File Systems supports FTP, SFTP, WebDAV, GoodSync Connect ( GSTP), Window Shares and Local and Remote Networks.
GoodSync Pricing has six packages to offer depending on your usage they are: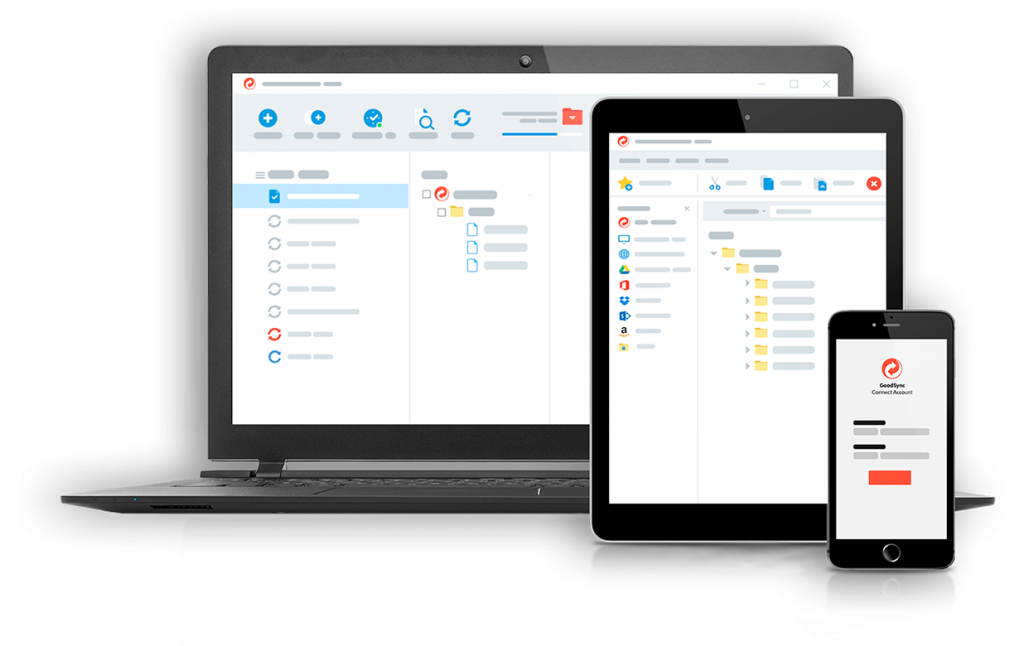 Start Your Free Trial Today
1.
GoodSync Personal V10 at $49.95,
syncs and backs up your files, provide peer to peer sync, one license per computer.
2. GoodSync2Go V10 at $49.95, it's a portable version of GoodSync that runs off the USB key or any portable drive. One license per USB Drive.
3. GoodSync Personal for Linux/ NAS at $49.95, the command-line version of GoodSync for Linux and NAS devices. One license per computer or NAS.
4. GoodSync Storage for $9.99 for 10GB, allows you to backup your data on online storage at your server. One Year Subscription.
5. GoodSync for Business at $1,194.00, the license is required to run GoodSync on Windows/Linux Server. One license per server.
6. GoodSync File Server at $2,995.00, GSTP File Server with an unlimited number of allowed users and connections from different GoodSync workstations. One license per computer.
You can also try GoodSync file backup for free for 30 days with their App for personal use.
The pricing pretty much sums it up as a business solution software than a personal use software.
Let's have a look at their Pros and Cons:
Pros of GoodSync:
Superfast synchronization
Permanent file access
Multiple storage options
Easy to setup.
End to end Encryption
Real-time backups without interaction.
Cons of GoodSync:
Complicated advanced features.
Final conclusion
You can go wrong with GoodSync for business purposes. It's the perfect solution for file syncing program without much hassle as you can use it from anywhere. It's definitely should be given a try if you are a business owner.
Get more stuff like this
Subscribe to our mailing list and get Latest updates
Thank you for subscribing.
Something went wrong.