Storm Proxies was founded by a bunch of SEO specialists in 2016. They are a pioneer in providing back-connect proxies which rotate IP address all the time. For those who need to know more, back-connect proxies are residential IPs which is good for scraping on search engines and other SEO tools like RankerX, SENuke etc. Rotating reverse proxies, as well as residential IP proxies, are unique to the market and this is something unique to Storm proxies. Rotating proxies will help you get 1000s of unique hits to your sites to help with your SEO efforts.

Get 25% Off with Storm Proxies
What are the Services provided by Storm Proxies?
Dedicated Rotating Proxies
The dedicated rotating proxies are optimized for SEO tools like Scrapebox, RankerX etc. as well as scraping sites with custom-made bots. They are also optimized for any action that requires a huge amount of IP addresses. The difference between rotating proxies and dedicated proxies is that since rotating proxies are shared between members, it is much cheaper. When you sign up for this, you get the following:

How does it work?
Once you subscribe to the service, you will get one or several "proxy gateway" IPs. When you enter this in any software which needs to make a proxy connection, your software will receive a new proxy IP on every HTTP request or after 3/15 minutes. All this automatically occurs from their side.
Pricing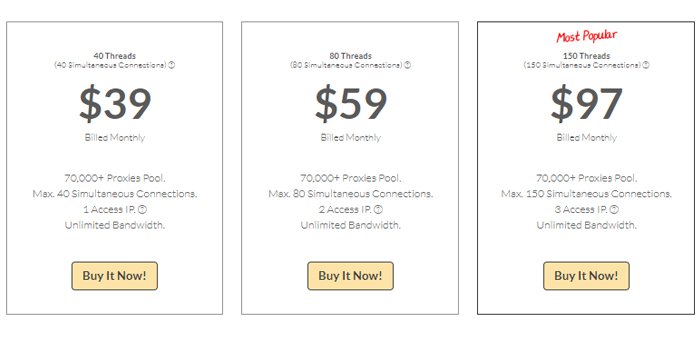 Buy It Now
Residential IP Proxy
With this, you get instant access to residential reverse back-connect proxies. Each package is limited to 1 IP address and you can use it on a single computer. Proxy rotating time is every 5 minutes.
All the packages have access to around 40,000 rotating residential IPs pool.
Pricing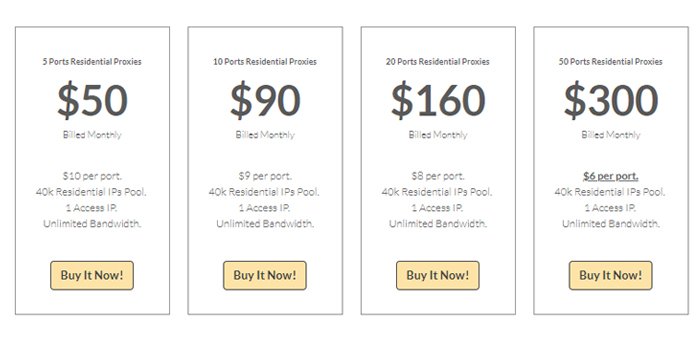 Buy It Now
Sneaker Sites Residential Proxies
Sneaker sites like Nike, Adidas etc. can get access to residential rotating proxies which are exclusively optimized for them. Most of their clients use them with sneaker bots which include Better Nike Bot, SneakerHead-Bot, Another Nike Bot, Sole Slayer, Nike shoebox, Heated Sneaks Bots and many others.
Pricing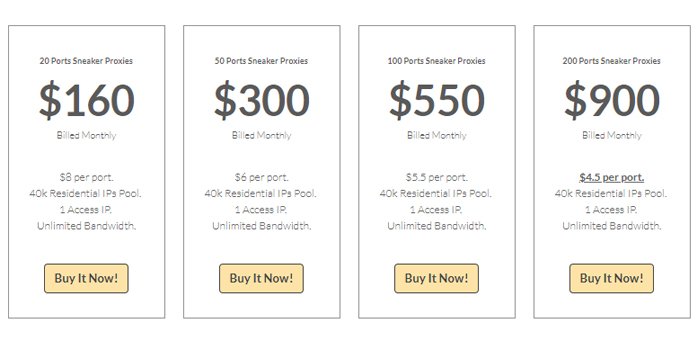 Buy It Now
Dedicated Proxies
These proxies provide dedicated proxy services for general usages like gaming, surfing, and many other activities. Access to Private USA proxies optimized for ticket sales is also available. Dedicated proxies are also available for Facebook, Twitter, LinkedIn, Pinterest, Pokémon Go etc.
Why opt for Storm Proxies over other Proxy Sellers?
Rotating reverse proxies is a technology developed by Storm Proxies and is unique to them. This, as well as residential IP proxies, is entirely a concept unique to Storm Proxies.
The dedicated proxies are hosted on a server owned by them. Since they use their own inventory it gives them an opportunity to price their services at a lower level.
Their customer service is impeccable with prompt response to queries. All support emails are replied within 24 hours.
Storm Proxies 1 GB network is optimized for high performance and also for fast multi-threaded tools
There's automatic and instant delivery after payment, no need to wait for activation and proxies set-up.
Get access to unlimited bandwidth.
With rotating proxies, you get access to over 70,000 shared rotating IPs.
Here's a comparison of their packages: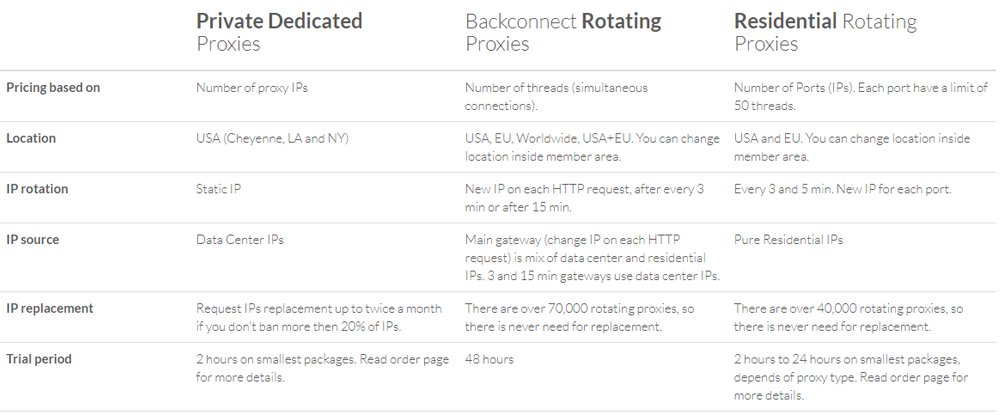 Buy It Now
Bottom Line
Storm proxies help you get ahead in the SEO world. They help you to level the playing field and get ahead of your competitors. With their unique combination of services and affordable prices, you can compete in the online world and drive traffic to make search engines think you are a top site. Thus storm proxies are the most reputed proxy site in the market.
Get more stuff like this
Subscribe to our mailing list and get Latest updates
Thank you for subscribing.
Something went wrong.