If you are an 80s kid growing up in a house with wallpapers where was a common occurrence. Just about ten more years later everyone started getting rid of the wallpapers while redecorating or after buying a new home. Cut into almost thirty years later, who would have thought the trend for wallpapers would make a comeback!
The best part about wallpapers is that they add personality to your room without having to do any permanent changes against your owner's wishes. Wallpapers sure make it easy to recoderate as often as you wish with the amazing styles and designs you get to pick from whilst ordering them online from the convenience of your home. If you planning to redecorate, get on the wallpaper trend by shopping from one of the Top 5 wallpaper stores online and upgrade your home.
Here is the list of the Top 5 stores to buy wallpapers online from for your home.

A company dedicated to helping create a space with their unique designs and styles curated by them over decades. They offer the largest range of exclusive designs for their customers which gives them an inspiring shopping experience. I Love Wallpapers is just not about wallpapers with their wide range in wall murals, paints, and D.I.Y and tools required for your home project. They offer the highest quality product sourced from sustainable forests and recyclable packaging.
Why choose I Love Wallpaper
The store has a huge collection of wallpapers, murals, paints, and D.I.Y tools. It has a wide range of collection which can be easily navigated from their user-friendly website. You can choose a wallpaper based on color, style, room, and finish. If you need help choosing a design ask for a sample that will be delivered to your door to help you choose the best wallpaper. The pricing is icing on the cake!
Here are some of their fast-selling wallpapers




Buy Now

If you want a create a space with a touch of a high-end designer label then Graham & Brown is your stop. The stock wallpapers from designers Barbara Hulanicki, Wayne Hemingway, and Sacha Walckhoff. You get to choose from more than 500 wallpaper designs exclusive for your bedroom, bathroom, living room, or accent wall.
Why choose Graham & Brown?
Graham & Brown has been in the business for the last 75 years printing their wallpapers. If you are looking for bold patterns, florals, or luxury wallpapers this is the place for you. Other than wallpapers they also have murals, and paints. As we know deciding on wallpaper is a serious job that requires to feel of the texture, so Graham & Brown offers a Sample Service on all their wallpapers. The wide range of collections comes with jaw-dropping prices which are irresistible.

Anthropologie started as a high-end brand for bohemians but has evolved into a lifestyle brand with homeware, décor, beauty, and fashion. It is known for its offbeat designs with a bit of vintage, delicate and quirky. The trend of the design follows into its wallpapers as well which are hard to miss along with the price range they offer.
Why Anthropologie?
They have a wide collection that compromises well-renowned brands and designers to choose from. They also have removable wallpapers for your ever-changing decorating moods, murals, and accent wall designs. Their plus is quirky prints albeit at higher pricing.

Looking for something unique for any wall in your home or an accent wall you can find it all on Etsy. A search for wallpaper on Etsy will open up innumerable options to choose from at a price range that could only be too good to be true.
Why Choose Etsy?
If you have a clear idea of the kind of wallpaper you want or finding inspiration Etsy will go above and beyond. As it houses individual sellers you can be assured to find unique pieces. Some sellers offer customization for unusually shaped spaces as well.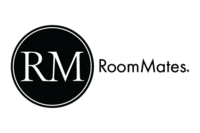 For anyone who has a theme in mind for your room or promised your kiddo the Star Wars or Harry Potter-themed rooms or any other character RoomMates has it all. The place for perfect wallpapers for your kid's room. They have peel and stick wallpaper, wall decals, wall murals, peel and stick backsplash, privacy window film, and wall art.
Why choose RoomMates?
They have a large selection of themed wallpapers to choose from. They have categories to shop from styles, characters, and artist series. Their wallpapers are priced reasonably and when purchased from their official website you can avail of Free Delivery in the U.S.
Get more stuff like this
Subscribe to our mailing list and get Latest updates
Thank you for subscribing.
Something went wrong.