As the name suggests, WANDRD is for those who are constantly exploring the outdoors. When founders, Ryan and Spencer Cope bid goodbye to their monotonous lives and set out to live through adventures, they realized the need for a functional yet stylish bag. And this is how WANDRD was born. Their first bag PRVKE was funded by Kickstarter and since then, it has been featured on sites like Forbes, Popular Photography, and CNET with several awards in its kitty. PRVKE 21 is a refined and more advanced version of their camera backpacks.
Latest WANDRD Coupon Codes
Free Shipping On Orders $50+
Avail free Shipping on Orders Worth $50 and above with the Code at Checkout.
Verified
Click To Copy & Apply Coupon
Flat 10% Off Site-Wide
Get 10% Off on The PRVKE Series, HEXAD duffel, latest Camera Cube, Rainfly
Verified
Click To Copy & Apply Coupon
What is Available on WANDRD?
The latest PRVKE series has won several awards for its seamless blending of functionality and style. The PRVKE is available in 2 sizes
31 liters
21 liters
The PRVKE backpacks are travel friendly/camera/ everyday use bags which are known for their minimalistic yet chic designs. The bags are built out of water-resistant tarpaulin and nylon dobby which makes them durable, waterproof and rugged for your rough journeys. Its style meets substance with the PRVKE travel/camera bags and it's made to meet all your versatile needs.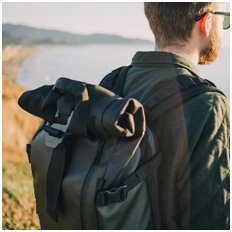 What are the Features of WANDRD PRVKE Bags?
Available Colors include Black, Wasatch Green, Aegean Blue
Available choices – Traveler bundle and photography bundle
Materials-Waterproof Tarpaulin and Nylon Dobby, sleek, urban-inspired design
Checkpoint friendly laptop sleeves that fit up to 15″ MacBook Pro and iPad Pro
Magnetic Tote Handles for a firm grip
3 Points of access to access your gear from anywhere in the bag: The roll-top opening, side camera access, or zippered clamshell
Weather resistant zippers
Functional features like side pocket with key hook/ removable chest strap etc.
Expanded water bottle/tripod pocket
Secure passport pocket in the back panel to house important documents
A removable camera cube that can fit in a DSLR/SLR body up to 8 lenses.
Pricing
The high-quality bag sure comes at a price. The base model of 31 liters is available at $204, while the 21 liters comes at $184. Opting for the photography bundle comes at $289 and $264 respectively.
The HEXAD Access Duffel has a base price of $259. The HEXAD CarryAll is priced at $224 for 40L and $249 for 60L.
More on the WANDRD PRVKE Series
The best part of the PRVKE series bag is that it looks like a bag designed for backpacking yet maintains it's style. This is indeed one of the strengths of the bag. The bag delivers on its promises and meets all of a traveler's requirements. It's unique, versatile and functional, a winning combo! Here we laid our hands on the 21" back and would like to dig into the ergonomics.
Durable Design and Stylish
Full marks for the looks which are a combination of elegance and ruggedness. You would definitely pick the bag first if given a choice for different bags, based on looks alone. The material is made of Waterproof Tarpaulin and Nylon Dobby and has no trouble keeping your gear dry. The expandable roll top increases its capacity and offers space for a change of clothes.
Right up front, you find a slot for putting laptops and papers. A side zipper allows quick access to gear and there are three points of access-the roll-top opening, side camera access, or zippered clamshell opening
Every part is designed to look good with minimalistic classy style. It garners the curiosity of fellow travelers drawing appreciative glances. It is built in such a way that absolutely no feature required for a traveler is forgotten and the tarpaulin is durable and sturdy.
The site provides you with another pocket with a zipper to accommodate a water bottle, the other side can accommodate more gear. Zipper flaps cover up the camera area and keep the contents intact and you will find access to the camera gear at the bottom. The straps contain a provision for tripod screws to connect to your camera and allows quick access by letting you have the camera on the backpack straps.
Ease of Use
The PRVKE bags have loads of usage which should be experienced to be understood. The bags are extremely customizable and feel great on your back irrespective of the quantity of gear you pack. The top handle grips are sturdy and help you hold the back to the side for a long duration since they are soft as well.
The bag has padding throughout its exteriors, making for a comfortable fit. The roll-top can be considered the icing on the cake since space is really customizable. The inside of the nag can accommodate the largest camera with ease. You have comfortable waist straps, 2 additional detachable straps and plenty of pockets to load up on stuff.
What needs to Improve in the WANDRD PRVKE Bags?
We felt the need for some additional side grab handle, to keep things attached when you are carrying it on the side. It's also a bit on the smaller side, so those with tons of gear might find it uncomfortable. However, the pros outweigh the cons and we are sure you will love this bag.
HEXAD Access Duffel and HEXAD Carryall Duffel
These are state-of-the-art duffels which are more versatile than travel bags. The HEXAD Duffel features a clamshell opening which gives access to 3 compartments inside the bag. This is one of the largest phot bags available and is perfect for people who need to organize their stuff.
Salient Features of the HEXAD Access Duffel
Padded Laptop Sleeve
Made of weather resistant materials
Top Organization Pocket
Adjustable and removable sternum strap
Secure Passport Pocket
The HEXAD Carryall has a "catch-all" compartment, padded laptop sleeve, backpack straps, and versatile pockets to accommodate all your articles. Pack and travel with ultimate comfort. It comes in two sizes 40L and 60L.
Shipping and Returns Policy
Shipping takes just two business days and international shipping can take close to 3 weeks. Returns with a full refund can be made within two weeks of delivery.
What's New on Offer from WANDRD?
All you travel enthusiasts buck up! The WANDRD Travel Journal is now on Kickstarter! A journal is an ultimate tool which is used to plan, enjoy and remember all your travel adventures. The Travel Journal will be treasured by any adventurer or traveler and will make a great gifting option too! You can invest in this Journal and cherish your travel experiences.
Conclusion
One of the best, well-rounded camera backpacks out there! A great combination of durability, comfort, and functionality and we would pick it up from numerous options out there.
Get more stuff like this
Subscribe to our mailing list and get Latest updates
Thank you for subscribing.
Something went wrong.