Egrow – With the help of Egrow, you can build your e-commerce business in an effortless way. Egrow is an all-in-one solution for e-commerce entrepreneurs around the world. It provides you with an overview of markets which are potentially profitable. It is a web-based tool developed specially for Amazon sellers. It works by analyzing the products which are in the Amazon marketplace and also helps you aggregate sales data in easy-to-understand charts and panels.
Sign Up It's Free

How is Egrow different from other Amazon Market-Research tools?
This marketplace data provided by Egrow is comprehensive and updated daily thereby providing you with the latest information
It provides you with highly accurate estimated sales data
It is very fast in providing you the results
It has preloaded keywords and positions in organic Amazon search results.
Egrow provides a user interface which is easy to use and intuitive and you don't need any technical knowledge to use them.
There is no need to install extensions and related tools, the entire workflow occurs within a single application.
You can access up to 90 days of product history changes like sales, prices etc.
Secure data as they do not share any information nor disclose to third parties.
How do you sign up to Egrow?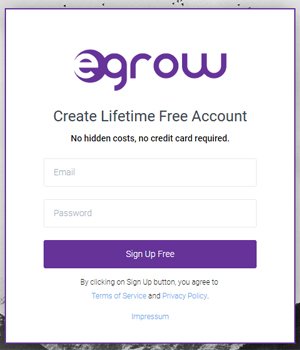 Sign Up Here
You can sign-up by clicking
here
. It's absolutely free and even your credit card details are not required.  All you need is a username and password. Once you sign up you can go to the member area.
How does the member area work?
There are around 5 tools in the member area.
Product Tracker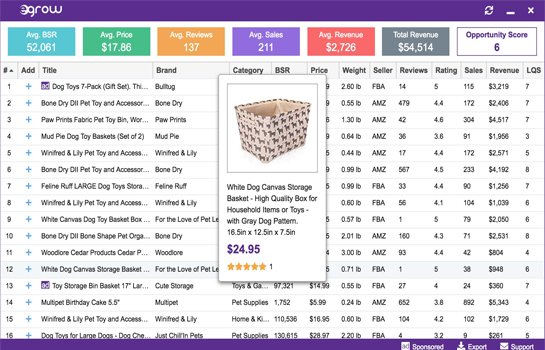 The Product Tracker helps you find a specific product you are looking for in their current database. Here the data is updated on a daily basis. Just copy the ASIN number from the product you would like to monitor or paste the URL and find all the information on the product.
Database Research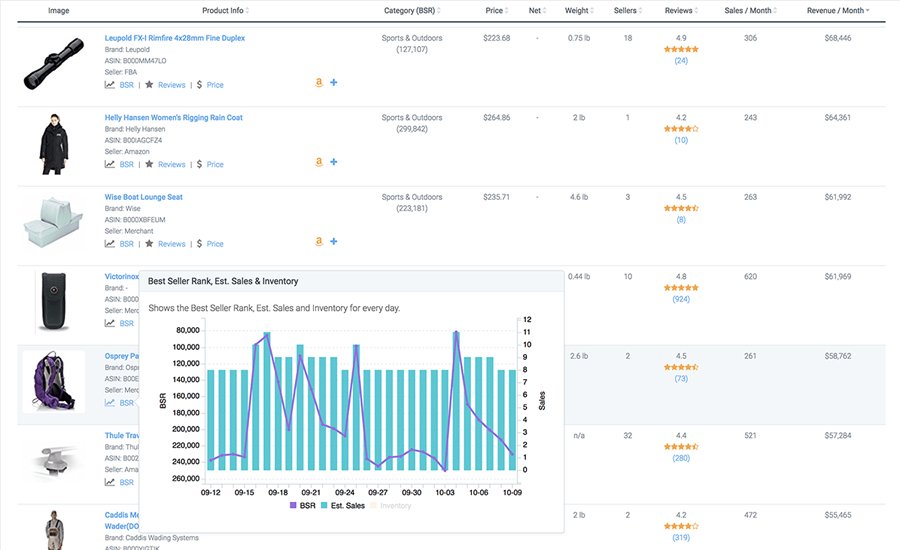 This helps you view Egrow's entire database of scanned products on Amazon. It helps you to find the ideal niche to jump-start your Amazon business.
Live Amazon Scanner
This helps you view Egrow's entire database of scanned products on Amazon. It helps you to find the ideal niche to jump-start your Amazon business.
Kw and Niche Tool
This tool helps you find keywords that have a low competition but enough sales volume – it will help you to rank your products faster, cheaper and easier.
Saved Searches
Compare different groups of products with ease as they are all pre-calculated and neatly organized for analysis.
Pricing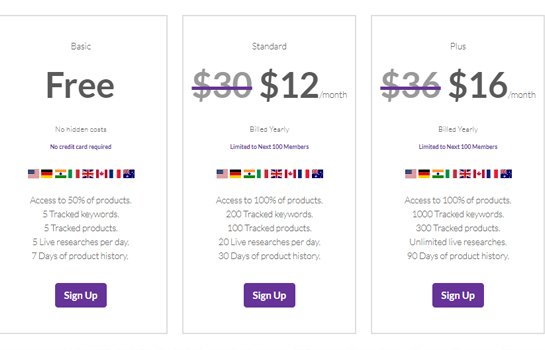 If you are easily satisfied with how Egrow works, you can subscribe from any of these plans.
Offers
Refer a friend
If you send two clients to Egrow, you get access to the standard package one month for a free upgrade for a period of 30 days.
Use their affiliate program and earn a lifetime monthly recurring commission for each referral you send to Egrow.
Special Discounted Prices for Next 100 Members who book from now
Monthly packages: $24/month for Standard, $32/month for Plus
Yearly packages: $12/month for Standard, $16/month for Plus
Ratings

Conclusion
With the help of tools like Egrow, you can emerge as Sureshot winners and help you find niches for your business. Always rely on the statistics and analysis before your next move. It helps provide constant growth in your business and for this reason, we strongly recommend Egrow.
Get more stuff like this
Subscribe to our mailing list and get Latest updates
Thank you for subscribing.
Something went wrong.