The latest Amazon seller app, Jungle Market is a part of the Jungle Scout app suite and is an incredible application for helping those who are starting a business. It's got some of the top minds brainstorming and building up this app like Joel Popoff who has helped some of the biggest tech start-ups in the world. You can start growing your Amazon business with access to some of the best talents in the world.
Join the Jungle Market today!
Grow your Amazon business with the best freelancers on-demand.
Get 40% Off on Jungle Market Plans
What are the services available on Amazon Marketplace?
As someone who is starting their business on Amazon, you get access to the following services.
Photography
Design and Graphics
Copy and Translation
Amazon Business
Digital Marketing
Video Animation
As a buyer, you can hire freelancers and collaborate together. As a seller, you can get verified, deliver your best work and get paid on time.
What makes Amazon Marketplace unique?
Each and every professional is hand-vetted
When you sign up with Jungle Market, you can zero in on the right talent and get access to verified pros in their niches. They are ones who have been vetted by the Jungle Scout team and have gone through a rigorous recruitment process. Only freelancers approved by the Jungle Market can create listings and sell on the marketplace.
Amazon-specific professionals
You get access to Amazon specialists who specialize in providing services specifically for Amazon sellers. This will help you grow your business at a much faster pace.
Dedicated Customer Service
You get dedicated customer services and safe transactions. They help you grow your business and are available to you whenever you require.
At no other place can you get Amazon professionals for your business needs like product photography, copywriting and other specialist skills to help you with your business on Amazon.
Other top sites where you can hire freelancers do not exclusively cater to Amazon sellers and they lose out quality professionals in the crowd. Besides, there's no vetting in other places, unlike the Amazon marketplace.
How do you begin using Jungle Marketplace?
Getting started on Jungle Marketplace is as simple as it gets! Simple login to the site junglemarket.com and create a profile.
As a Buyer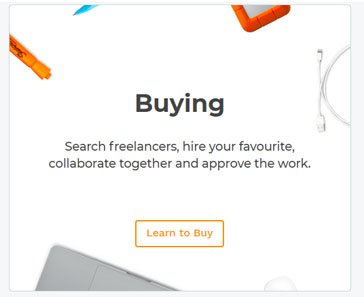 Learn to Buy
You can then start looking for sellers in the niche you require whether it's photography, graphic design or copywriting.
Other services offered include videos, business, and digital marketing.
You can choose by category you require, customer review, price and delivery time. Zero in on the person you require an order for their services.
You can check for their positive review scores and once you decide to hire them, send out a message first to ensure they deliver within the promised time frame. Only if they approve you can proceed on your order.
Provide detailed instructions on what you expect your freelancer to deliver. Provide honest feedback to ensure you get exactly what you paid for.
You can contact the freelancers directly in case of any doubts next to their profile picture.
As a Seller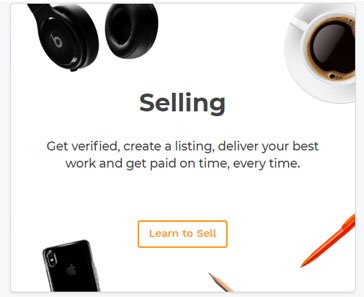 Learn to Sell
Get verified by completing an application using Jungle Market Certified Freelancer.
Create a listing by setting your price, describing your service and letting your customers know what they will need to give you.
When you meet your deadlines and deliver good work, you are going to be automatically promoted and rated well for your services.
You'll never have to deal with money directly as Jungle Market uses Stripe to process your money. Once the customer is satisfied with your work, all payments will be made directly into your account number.
The money will be transferred into your account directly by 2-7 days.
The countries where Amazon Marketplace is available to include Australia, Belgium, Austria, Denmark, Norway, United States, Ireland etc. Amazon marketplace is looking at expanding to other big countries pretty soon. The corresponding currencies of these countries are supported.
Bottom-line
Jungle Market is a great place to look for services to boost sales on Amazon. Being exclusive to Amazon sellers, it's unique that you get access to the finest talent who have been vetted and know exactly the selling points on Amazon. Instead of dealing with the hassle of 1000s of competitors, it's the best place to hire some exclusive talent. It's also a reliable point for freelancers to showcase their talent and get paid on time. A win-win situation for both!
Get more stuff like this
Subscribe to our mailing list and get Latest updates
Thank you for subscribing.
Something went wrong.